Real estate website development should now be seen as a way of encouraging potential customers to make their purchasing decisions because the Web has evolved into a place where people go in search of not only useful or entertaining information but also goods and services that have true value only in the offline world.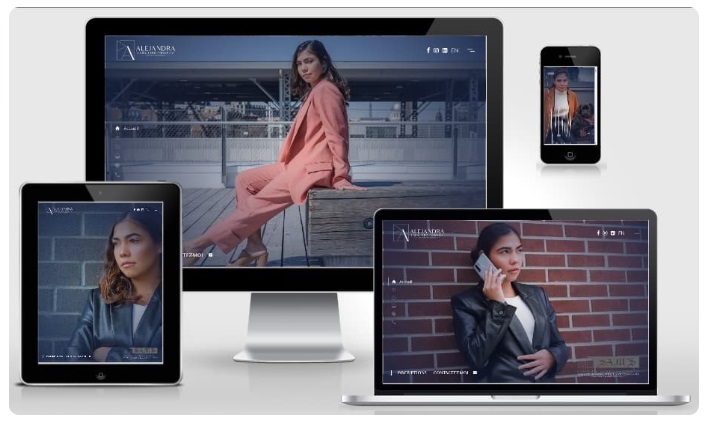 What are the benefits of making a real estate website?
Real estate brokers have traditionally worked to get exposure in regional publications by running classified advertising there. But as more and more things go online, it became apparent that having a website might open up more opportunities for a real estate business to expand and thrive.
Your clients may be using a number of Internet channels, platforms, and websites where your company might be accessible. As a result, it is now more difficult than ever to break through the Internet's noise.
Getting people's attention is quite challenging. It is a strong enough justification for some real estate brokers to forgo creating and maintaining a website. However, just because your existing and potential customers visit a variety of websites does not imply you have to be active on each one in an effort to attract their attention and avoid becoming invisible in the online world.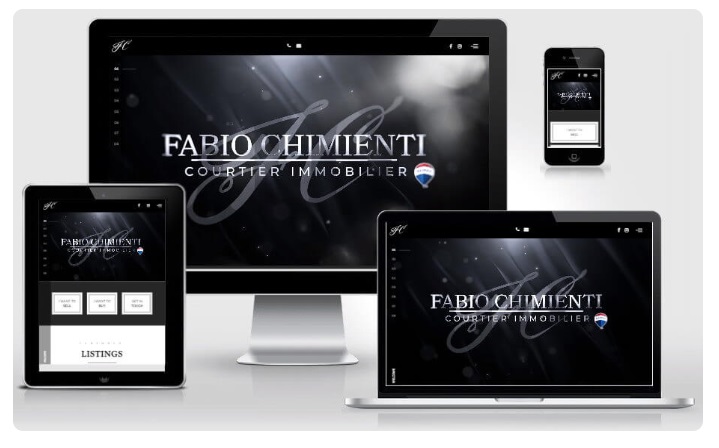 In turn, your own real estate website is the single location (and only one) where you are not fighting for anyone's attention. Your own website is considerably more likely to not include such a distractor as your competitors' banner adverts than social networking sites.
Therefore, it's a good notion for you to think of a platform as your own marketing engine whenever you may employ it for your gain alone.
Generate Leads
In the first place, you can get help with engaging clients and capturing possible leads on your website. The goal here is to create enough traffic to deliver enough clients. To get these objectives, the website must be optimized, and the most effective methods will be detailed below.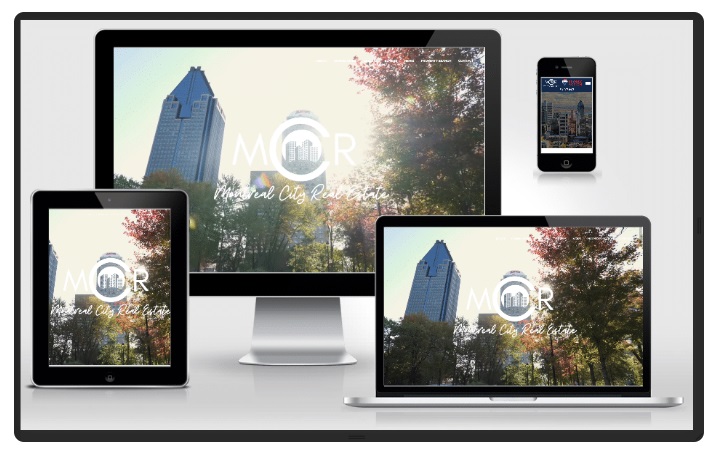 Establish Your Expertise
Real estate agents are trusted only when they are good at their reputation management. A website is a great platform that you will be able to have total control of. Chances are there will not always be all happy and satisfied clients. Yet, you should stay focused and keep track of all the reviews that go online.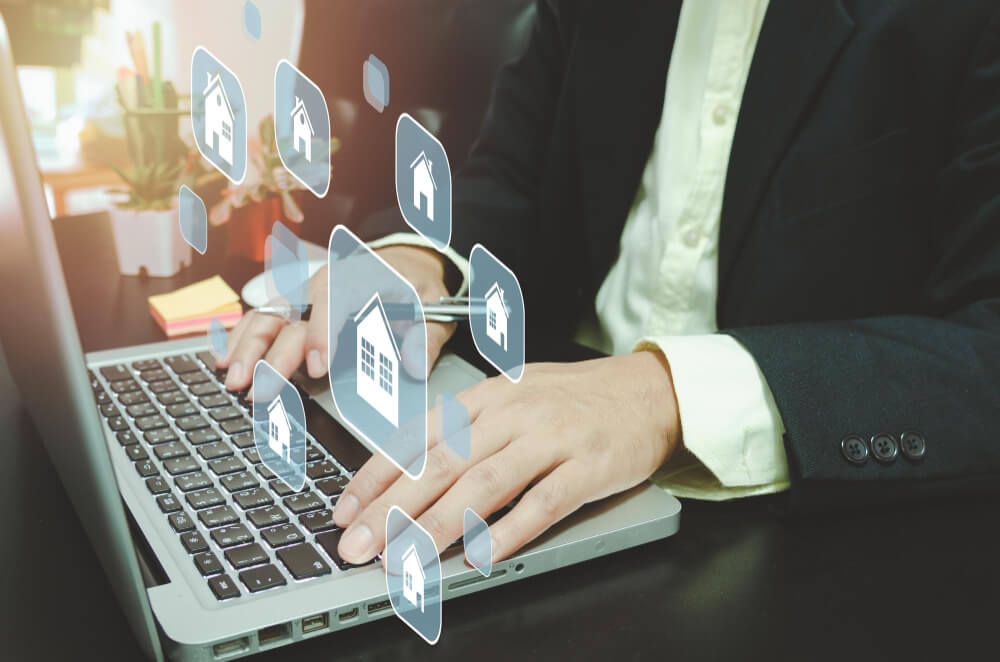 Build credibility by being honest and show your expertise while sharing custom content on your website, also consider starting a blog. Leverage your website to the fullest — testimonials, awards, and accolades are all good for the purpose of establishing and maintaining your reputation.
Brand Awareness
Every real estate broker is a brand, sending a certain message to their ideal clients. Therefore, a website is more than simply an attractive brochure or profile page.
Your real estate website ought to be an effective tool for delivering that message with a dependable, unified design. Brand recognition eventually translates into local house buyers and sellers being aware of your existence. Participating in brand awareness events such as:
Making wise brand-related ad expenditures
Offering appropriate information that intrigues the attention
Connecting with audience members and cooperating with opinion leaders
Updates
Users of your real estate website should, of course, have access to details about the properties that are currently on the market and being sold in the area.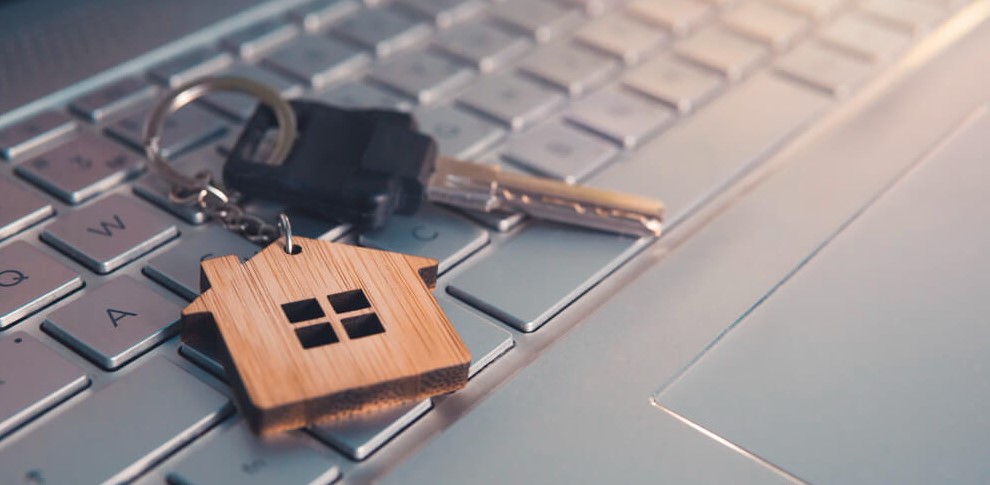 Real estate websites are the ones that provide outstanding local information, and when combined with a good search engine, they are sure to get a lot of visitors.
Save Time
The closing of deals is the most crucial aspect of a broker's job, which involves handling all the paperwork, accompanying clients on trips to properties, assisting them with the staging and preparation of their homes for sale, and communicating with them via email after the sale, among other things.
You may concentrate on these tasks and fulfill the primary obligations and responsibilities with the help of a feature-rich, attractive, and customized website that generates leads.
Basic requirements for making a real estate agent website:
Search Engine Optimization (SEO)
A real estate broker who wants to demonstrate their skills should develop a blog on their website, as was previously said. The advantages of blogging, though, could go much further. It may eventually help in generating more leads.
When the content of your website or blog is updated to make it more relevant and appealing to search engines, search engine optimization is taken into account.
It is always a good idea to work with outside SEO experts who can develop specific recommendations on how to increase your site's exposure in search engines through organic or algorithmic search results.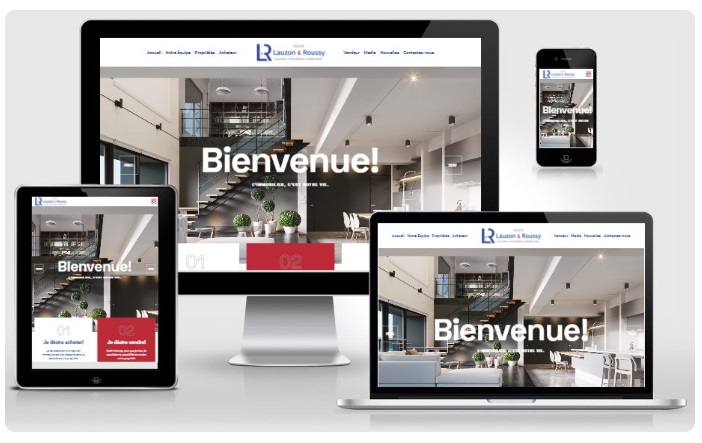 Domain Name
Similarly important is picking a memorable domain name for your website. These are the things to think about because this decision is typically only made once, so you should be careful and link your business to the market successfully on your first try:
It should be brief, formal, and consistent with your own brand.
Consider employing phrases related to the real estate sector.
Unless you already have a solid reputation, avoid using your own name.
Avoid using acronyms or other abbreviations.
Make sure the spelling is correct.
Buy alternative spellings of your domain name to prevent people from being sent to other websites while attempting to contact you.
Navigation & Design
A real estate website typically has so much information that it can be challenging to explore. However, a positive user experience indicates that visitors won't have to waste time finding out how to navigate your website.
It should more closely resemble a life jacket, whose placement is confirmed at the safety instruction presentation but which is not regularly checked. Instead, when the jacket is needed, one just knows where to look. Therefore, make sure that your site has the following features to ensure optimal functionality:
A Home page
An "About Us" page
From any page, users may access any other page.
An aesthetically pleasing, educational, and engaging menu
An ideal experience for seeing and interacting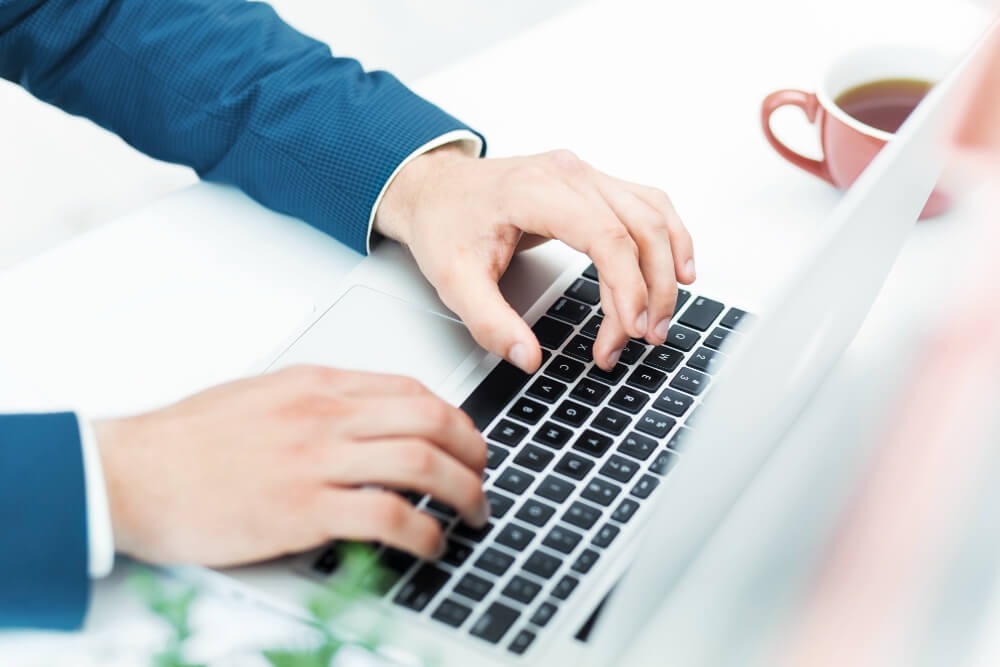 Features That Every Real Estate Website Should Have
Additionally, there is a list of fundamental real estate website characteristics that serve as its foundation. The following real estate website features list is made up of these fundamental elements needed to establish a real estate website:
Multiple listing services access
Users should be able to get MLS data from a good real estate agent website. MLSs, which serve as local databases of properties for sale, give sellers and property owners the opportunity to make their listing public and available to various agents. The local MLS database is easily accessible from an agent's website thanks to MLS integration. The disadvantage of this type of integration is that access is not restricted, despite the straightforward and practical management and configuration of the entire process. The ability to extract listing data from MLSs and include it into your website is made feasible through the Internet Data Exchange (IDX).
Live Search
Searches for real estate properties and rentals must generate relevant results. Users need a complete set of search parameters, including listing type (buying, renting, or selling), price, property type, number of bedrooms, amenities, facilities, year of construction, and more, in order for that to happen. With the use of a particular tool, users may map out precise search parameters to capture the area in which they are looking for a home.
Images
Although flexible design and easy navigation guarantee a positive user experience for visitors to your website, the success of a site is determined by the number of sales that are concluded with its support. However, prospective tenants or purchasers must first show interest. Images of properties that have a professional appearance pique this desire. Setting guidelines for the size, type, and resolution of photographs on your site is a fantastic idea because relevant and high-resolution images speak for themselves.
Messaging
In order to discover the ideal property, a buyer must properly express his or her needs, and sellers and real estate brokers must effectively address these inquiries. Therefore, everyone should find an embedded messaging tool convenient. For contacting property owners or realtors, you may either use a live chat—which is the quickest method to obtain feedback—or a system of direct text, audio, and video communications.
Advanced Features
Basic elements serve as the framework for a reliable, search engine-optimized website that is simple to use and locate online, while advanced capabilities of a real estate web platform offer more possibilities for enhancing the user experience.
Detailed Listing:
The information available regarding the properties included in search results is highly sought-after by potential renters or purchasers. You must thus make sure that such options for the display of these particulars on your website exist.
Calendar:
By integrating a calendar function with your real estate site, you can enable consumers to check the availability of real estate agents and schedule meetings to tour the property. Property owners, realtors, and clients can access the calendar in this way, see, and update event information, unless they are prohibited from doing so.
Calculator:
By taking into account factors including yearly household income, salary and other earnings (before taxes), mortgage loan length, interest rate, and more, this feature provides a financial tool for determining the affordability of a home. It is also excellent when the cost of purchasing vs renting a real estate asset is clearly demonstrated.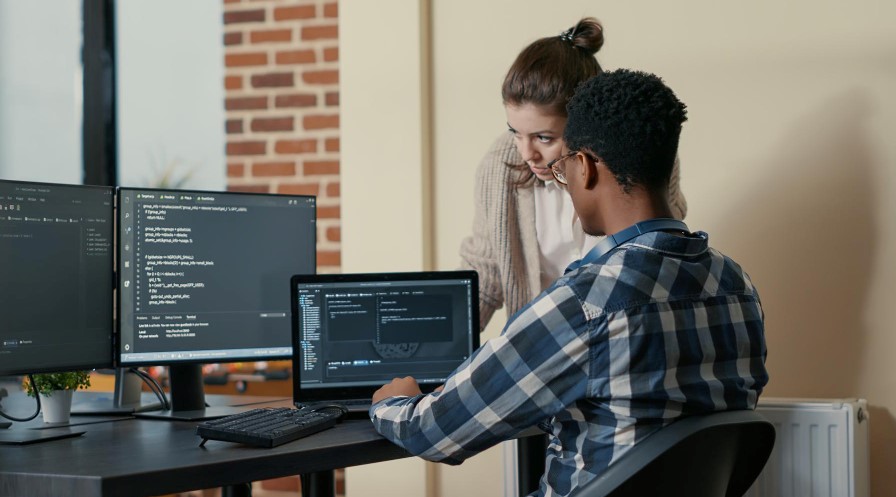 Real Estate Website Development
Make the required inventory:
Your real estate website's structure must be thoughtfully developed and constructed if you want it to be successful. So, list the fundamental and sophisticated features you want to include right away to help solve the problem.
Develop a budget range and put together a development team
Give a clear indication of the pricing range you anticipate the website development to fall inside once your business and personal goals have been clearly established. Considering everything, you'll probably receive your money's worth. You might choose a software development business to work with in the meantime. Your goals will probably change a little bit after the correct group is assembled.
prototypes, mockups, and wireframes.
The framework of your website is now taking shape. For a website to leave a strong first impression, wireframing, mockup creation using these wireframes, and future website design prototyping are all beneficial. Designing a high-performance website requires planning, so your logo, color scheme, photos, and other user interface components must be placed in a sequential and consistent manner on each page.
Coding.
All parties participating in the preparation process must be informed of and have access to all decisions taken. The cornerstone for a project's effective execution is the successful completion of all preparatory procedures. When a technical specification is released, the hired software developers will select the best tech stack after determining which functionalities are required. They may also benefit from IDX, MLS, and SEO, as well as themes, APIs, and modules.
Evaluating & Ensuring Quality.
Skilled quality assurance engineers must now examine everything that was done earlier. As a result, it is assured that the real estate website is user-friendly and that it provides visitors—including agents, buyers, tenants, and property owners—with a faultless experience.
Conclusion
Today, each agent should think about how real estate web development could support and encourage the growth of their firm. Building trust and starting to close more residential and commercial real estate deals than ever before while satisfying all of the clients' requirements and desires is becoming easier with a Utilmo website.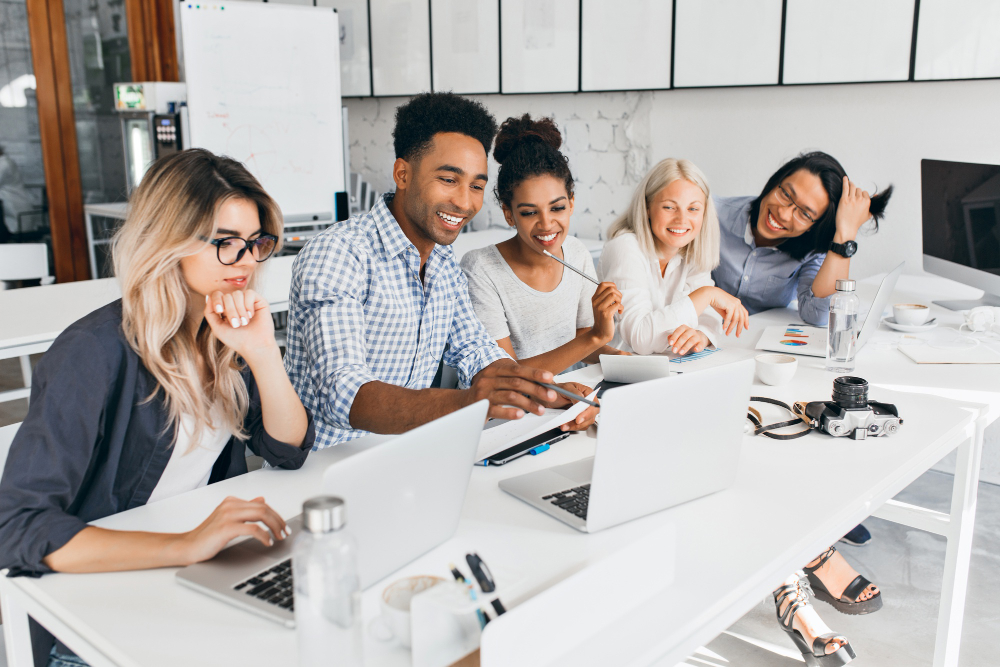 A group of highly qualified computer programmers can increase your chances of success and, ultimately, produce a flawless website. Give others a helping hand in locating their ideal homes and contribute to their satisfaction!