If you're a realtor (or an investor thinking about becoming one), you've probably wondered how to be a successful real estate agent. Fortunately, the solution is straightforward. It's as easy as that: if you handle your firm like a small business, you will attain longevity and success.
If you can approach your investment firm like the business it is, success will find you sooner than you will find it.
Treating oneself like a company may seem complicated, but it's not as difficult as it seems. Doing so may enable you to consistently get more quality leads.
Since the real estate market is always evolving, it is up to investors and agents to go above and beyond to stay on top and ahead of the game. Nothing helps a real estate agent become successful more than the small business techniques the team at Powerup Leads discusses here. I urge you to continue reading if you want to gain some ground in the real estate sector.
What is a realtor?
A realtor is a real estate broker who belongs to both the province's real estate association and the local real estate board. The Canadian Real Estate Association (CREA), which is an optional membership, is another organization they might belong to. More than 96,000 Canadian realtors belong to the CREA, which is their trade association.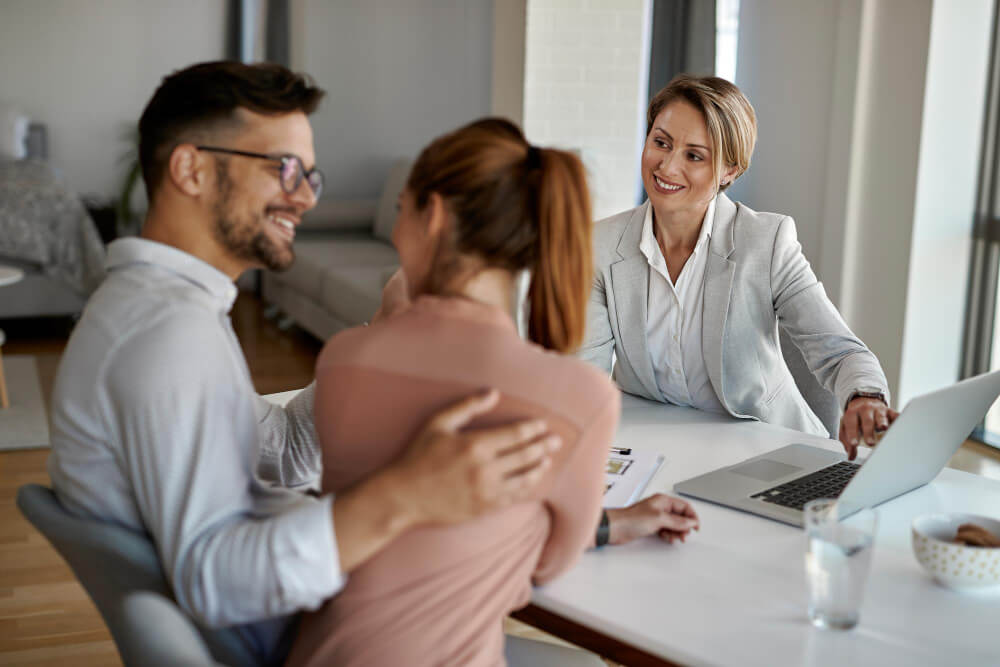 It is the largest trade association in Canada for real estate professionals and is affiliated with the National Association of Realtors in the United States of America.
Get Licensed
Take the real estate exam provided by your province following the pre-licensing course. Once the background check is complete, you are qualified to take the real estate examination. Your real estate license will be given to you if you pass the exam.
Customer Service
As a real estate broker, customer service is probably one of the most important aspects. When a real estate broker goes out of their way to make the client happy, it makes all the difference in your business and in your reputation.
You may even get referrals if you've exceeded your clients' expectations!
You will work with an increasing number of clients as your real estate career develops. Successful realtors frequently have seven to ten clients under their care at once. You must be available to offer each person your whole attention.
Habits of Highly Successful Real Estate Brokers
Although a career in real estate may be enjoyable, fulfilling, and financially rewarding, competition can be challenging, particularly for newer brokers. To succeed as a real estate broker, you must strive to distinguish yourself as one of the best in the field. Here are some recommendations to assist in your goals.
Plan for Success & Maintain Stability
Many new realtors begin their careers full of optimism and excitement, but often lack a plan for how to go where they want to go. Make a precise strategy that explains how you will succeed as a real estate agent.
Goal-setting, a learning-to-do lead-generation, a contact management tool, and a follow-up system are all important.
You may be surprised to learn that 83% of people don't set objectives. Furthermore, just 3% of individuals who do set goals have them documented in some manner. However, you will be 79% more likely to succeed if you spend the effort to really write down your goals.
With a figure like that, there is no reason why you shouldn't include goal planning in your ongoing company tasks.
Setting objectives gives you a tool to monitor and evaluate your progress, which is essential for all real estate entrepreneurs who want to thrive. If you don't know how you compare to the competition, how can you tell if your company is growing?
A certain approach to ensure success is to set detailed, quantifiable, executable, realistic, and time-bound goals.
Be Available
Even if you are dealing with five clients at once, if you can't offer each of them your whole attention, you may count your earnings (and any future referrals) goodbye. Caller ID has made it easier than ever to answer the phone and get contact data from potential clients.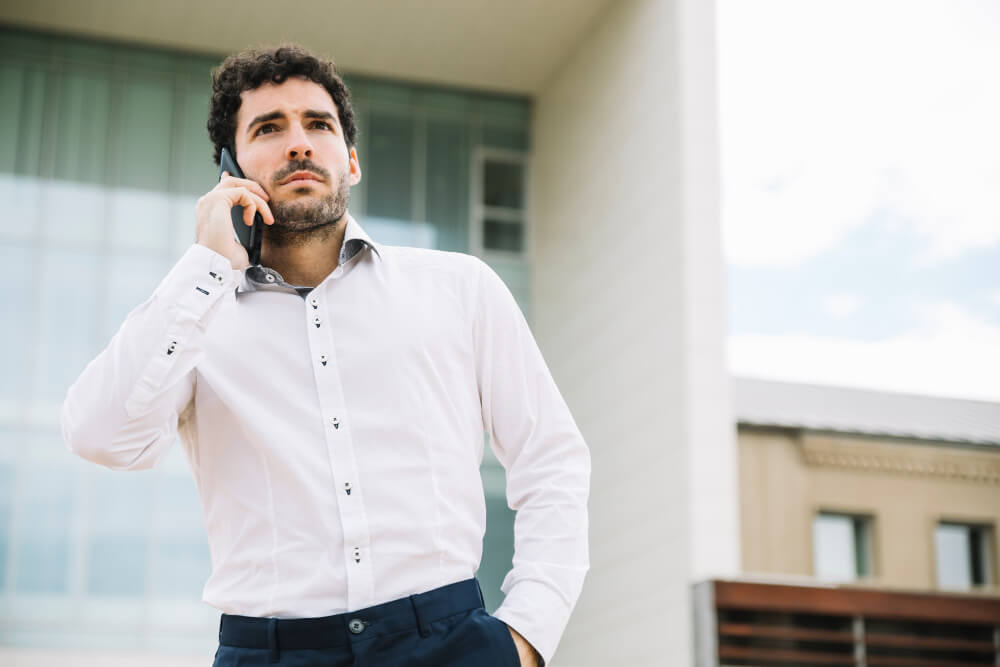 When it's possible, return a call from an existing client. Of course, there will be occasions when you can't get to your phone in time. They probably have a straightforward issue with a straightforward fix. You can really help them in only five minutes by offering your support. Consider the alternative before you realize how important availability is to the typical small business.
Asking each client about their preferred method of communication is equally vital. Do they prefer phone calls, emails, or text messages? Whatever the response, make sure you engage with them there. When you take the effort to customize their experience and remember the "small things," clients will notice.
Being available at all times is hard, but successful real estate brokers will tell you that immediately answering calls or replying to messages is essential.
Helping a couple or family choose a house may be quite stressful, especially when they have different requirements and goals. They are expecting your confidence and experience, and they want solutions quickly. You essentially take on the role of a psychologist for your clients as opposed to a salesperson. Make sure you're replying to clients as fast as you can since being accessible and prompt develops trust.
Use Technology

Successful agents must balance several tasks. However, successful agents employ technology to simplify business processes that don't require the same level of personalization.
Auto-drip campaigns and messages have significantly increased brokers' ability to employ technology. In order to keep their names at the top of the list and maintain the client's interest, these systems automatically email or text potential clients.

By setting up an email marketing campaign, you can maintain track of your current and future clients and make sure they are aware of how to get in touch with you in the event that they have any real estate needs. You may send out frequent, automated messages that highlight your abilities and position you as an authority in the industry.
Make Your Content Stand Out on social media
Social media marketing is becoming a crucial part of real estate marketing. However, frequent posts are not enough to grasp prominent social networking platforms. If you want social media to effectively help you in growing your business, you must find a strategy to engage your audience.
We advise looking through the accounts of real estate agents from the younger generation while trying to improve your content for ideas on creative methods to captivate and generate leads.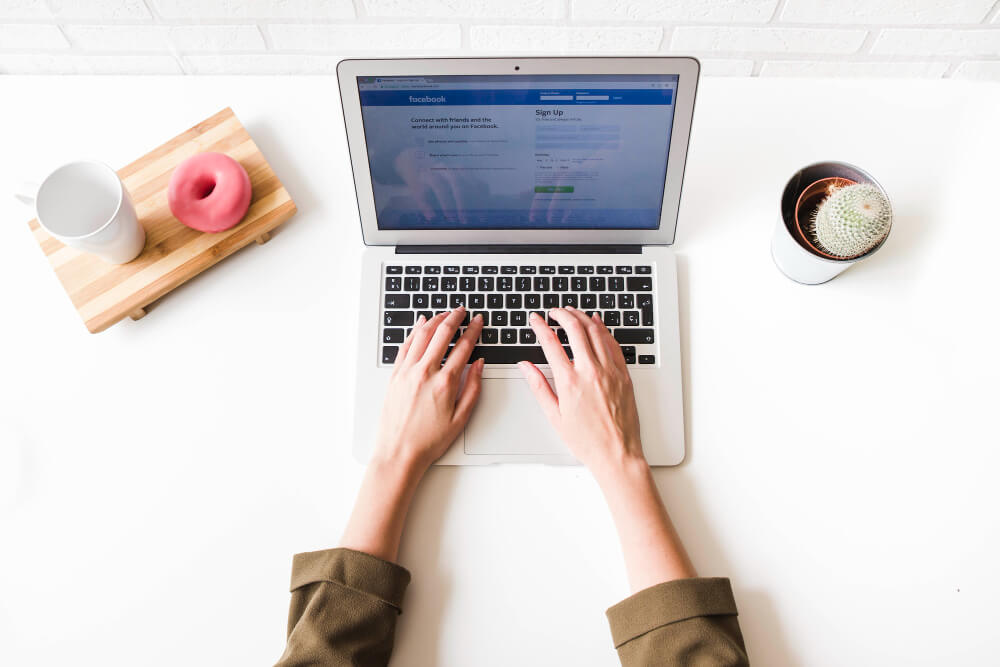 Your online visibility will be substantially improved if you can get your social media audience to participate with your company and its operations.
Being active on social media is important for staying current with trends and innovations. Even if you don't consider yourself tech savvy, you should sign up for the following four platforms:
Facebook: Facebook is the center of the social media universe. In addition to having over two billion users, it also provides an excellent platform for advertising. Facebook can fulfill all of your marketing aspirations, whether you want to advertise your services through a paid ad campaign or showcase a just-listed property on your newsfeed.
Linkedin: One of the best venues to network with experts in your business is LinkedIn. The constantly updated newsfeed is also a great place to find new connections and ask questions.
Instagram: This platform is ideal if you want to connect with a younger demographic, such as first-time homebuyers. Upload interior and exterior pictures from your open homes to your profile to express your more artistic side and make it more aesthetically attractive.
Find a Good Mentor
It might be difficult to locate someone to share their knowledge with you in a field that is very competitive. But they do exist! There is always something new to learn, and who better to learn from than a seasoned professional in the field? You'll leave your coffee or lunch encounter with additional knowledge and insights to tackle business difficulties thanks to their years of knowledge.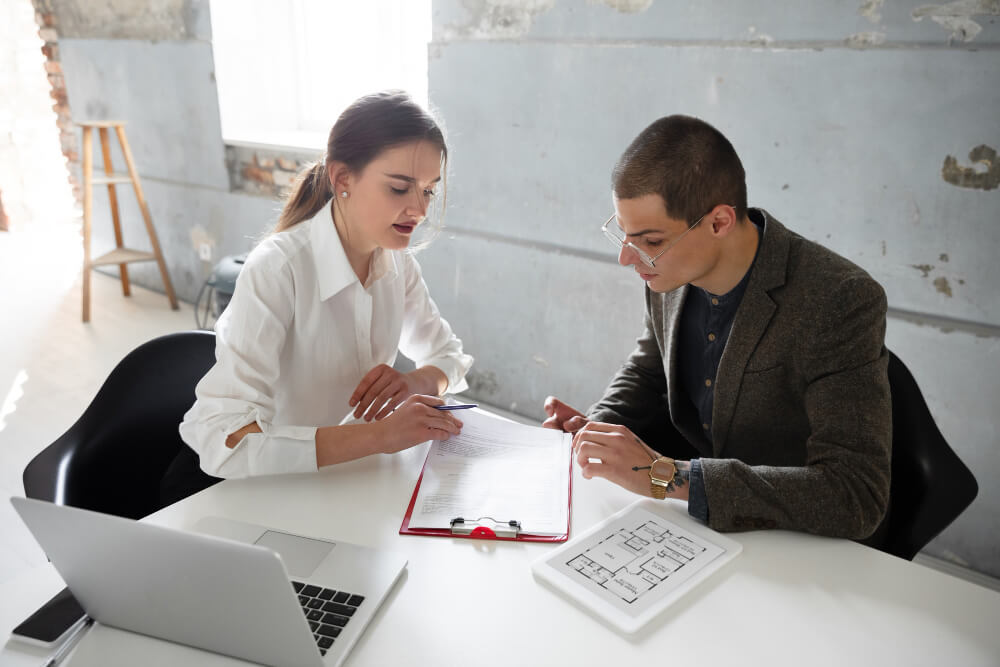 A mentor is a priceless asset. A mentor may help you expand your knowledge beyond the theoretical to include real-world applications of diverse situations that aren't always possible to learn from a textbook.
Finding a mentor and learning about their methods and procedures is, in our opinion, one of the biggest advantages. Although some novice agents prefer to read from scripts, those who work with mentors acquire the skills necessary to engage customers in actual conversation and forge connections.
Share Real Estate Knowledge
Your clients view you as their go-to local authority. When you have the resources to demonstrate that you've done your homework, maintaining this reputation isn't hard.
Ask a professional videographer to include footage of the area while preparing property listing clips. Buying a house isn't just about the house; it's also about the neighborhood. What restaurants are nearby? Are there any lakes or parks close? How about the local schools? Let them fall in love again!
Your reputation as a real estate broker is increased by sharing your expertise of numerous communities. On social media, you may also discuss market trends, local activities, and ideas for enhancing different spaces. It is not possible to establish a connection based on trust by merely flooding buyers with listings. Brokers that are successful provide their clients with more reasons to stick with them.
Build Relationships
A skilled real estate agent will always be extremely busy. That said, there is no excuse for failing to develop client connections. Every time and with every transaction, you must go above and beyond.
For a while at least, staying up late and working long hours need to become the rule rather than the exception. Nobody ever claimed that achieving more success would be easy.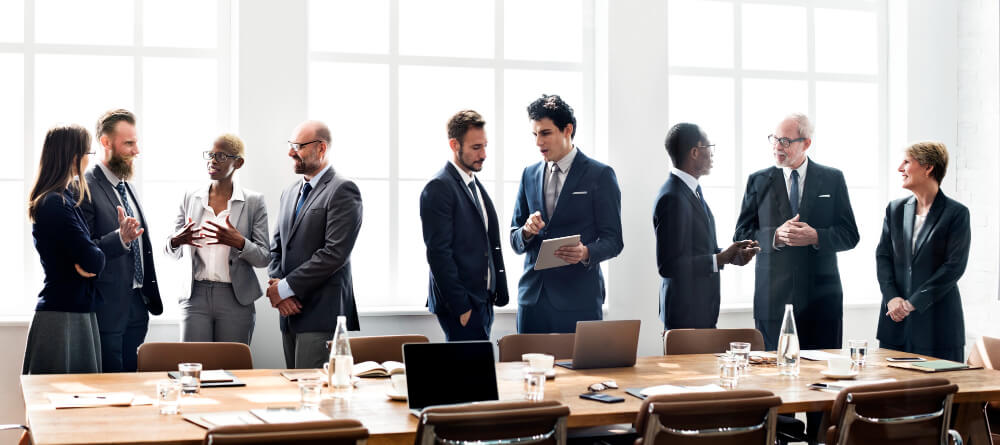 In many cases, developing relationships is the best use of a real estate agent's time. Building connections and relationships could be the most significant factor in determining an agent's degree of success. I f an agent does their work well, their relationships with clients will be sustainable.
It's crucial to remember, though, that the objective isn't to close a deal with a customer and then never interact with them again. The objective is to do several transactions with the same clients and that client's network over time.
It is important to pay attention to each client's unique demands in order to develop and sustain connections with them. Brokers who spend too much time thinking about how to make money are unable to understand what their clients desire.
A real estate professional should be thought of less as a salesperson and more as a mentor or advisor who supports clients through one of the most exciting (and sometimes stressful) events of their lives.
Maintain Connections with Old Clients
Word of mouth is extremely effective in business. Who better to tell people how fantastic you are than your previous customers? Even after the transaction, it is maintining ties with your customers. It goes a long way to send them birthday emails and check in on how they're settling into their new home.
92% of customers trust recommendations from friends and family more than advertisements. Word-of-mouth marketing entails more than just performing a good service and hoping for a reference. Request that former clients suggest you and submit a Google or Facebook recommendation for you.
Summary
Although there are many appealing aspects of being a real estate agent, success in the field will take time and work. You may chart your way to success and track your progress with the help of the goals you set for yourself. You'll be well on your path to understanding how to become a successful real estate broker if you use the stages mentioned above as a guide for your company's procedures.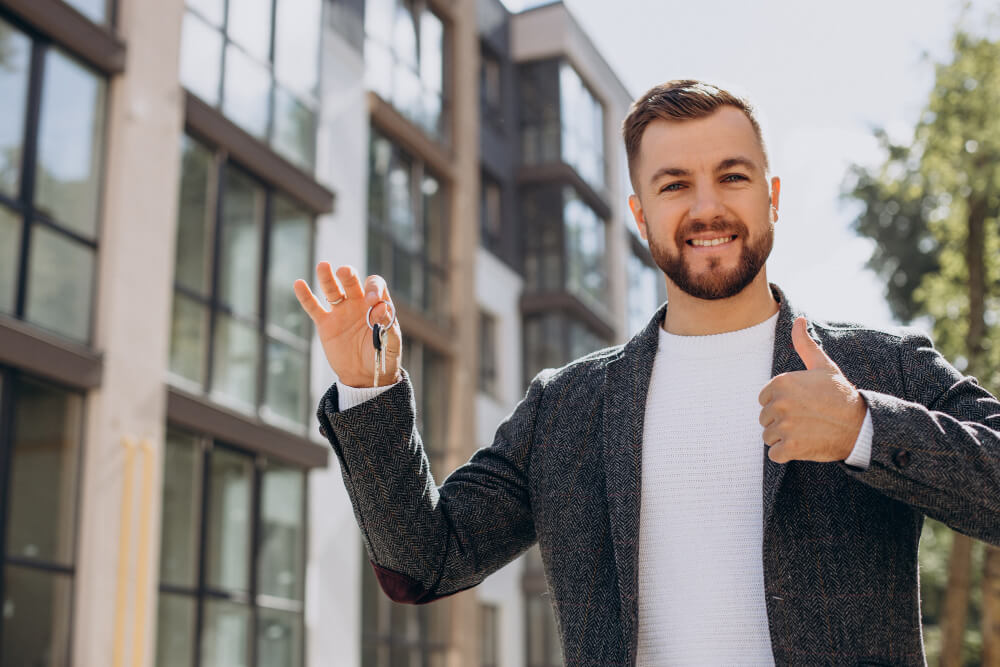 Real estate brokers that never take their success for granted are the most successful. Change does not worry them. They accept it.
Great agents put forth hard work to develop new strategies for marketing their services, generating new leads, and keeping their existing clientele. They discover new technology and work out how to apply it to their regular company operations.
Reading everything you can get your hands on will help you keep informed about the market and business, which will help you be more successful as a real estate broker.